Editorial Team
---
Executive Committee
Editor in Chief
Francisco J. Bonilla-Escobar, MD, MSc, PhD(c).
Institute for Clinical Research Education (ICRE), School of Medicine, University of Pittsburgh, PA, USA.
Faculty of Health, Department of Ophthalmology, Universidad del Valle, Cali, Colombia
Scientific Editor
Mihnea-Alexandru Găman, MD, PhD(c).
"Carol Davila" University of Medicine and Pharmacy, Bucharest, Romania
Department of Hematology, Center of Hematology and Bone Marrow Transplantation, Fundeni Clinical Institute, Bucharest, Romania
Deputy Editor
Ciara Egan, BSc
Medical Student, Humanitas University, Milan, Italy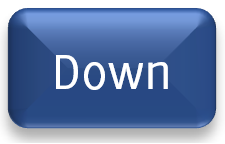 ---
Editorial Board
Abdel Kareem Azab, PhD.
Department of Radiation Oncology, Associate Professor, Washington University in St Louis, St Louis, MO, USA
Abdelrahman I. Abushouk, MD.
Cardiovascular Department, Research Fellow, Harvard Medical School, Boston, MA, USA
Abhishekh Hulegar Ashok, MD.
NIHR Academic Clinical Fellow (ST2), Department of Radiology, Addenbrooke's Hospital, Cambridge University Hospitals NHS Foundation Trust, UK
Adrian Baranchuk, MD, FACC, FRCPC.
Department of Biomedical and Molecular Sciences, Full Professor, Queen's University, Kingston, ON, Canada
Amelia Maria Găman, MD, PhD.
Professor of Pathophysiology, Department of Pathophysiology, University of Medicine and Pharmacy of Craiova, Craiova, Romania & Senior Specialist in Internal Medicine and Hematology, Clinic of Hematology, Filantropia City Hospital, Craiova, Romania.
Americo Peña, MD
Advanced Fellowship in Aortic Surgery, IRCCS San Raffaele Hospital, Milan, Italy
Atanas G. Atanasov, PhD.
Department of Molecular Biology, Professor and Head of Department, Polish Academy of Sciences. University of Vienna, Vienna, Austria.
Bogdan Socea, MD, PhD.
10 Clinical Department - General Surgery, Senior Surgeon, "Carol Davila" University of Medicine and Pharmacy; Sf. Pantelimon Clinical Emergency Hospital Bucharest, Bucharest, Romania
Eshetu Girma, MPH, PhD.
Health Promotion and Health Communication, School of Public Health, Associate Professor, Addis Ababa University, Ethiopia
Herney Andrés García-Perdomo, MD, MSc, EdD, PhD, FACS.
Faculty of Health, School of Medicine, Professor, Department of Urology, Universidad del Valle, Cali, Colombia
Jorge Enrique Gomez-Marin, MD, MSc, PhD.
Faculty of Health, Professor and Director, Center of Biomedical Research, University of Quindío, Armenia, Colombia
Juan Carlos Puyana, MD, FRCSC, FACS, FACCP.
School of Medicine, Department of Surgery, Professor of Surgery, Critical Care Medicine, and Clinical Translational Science, Director for Global Health-Surgery, University of Pittsburgh, Pittsburgh, PA, USA
Juliana Bonilla-Velez, MD.
Department of Otolaryngology - Head and Neck Surgery, Assistant Professor, University of Washington, Seattle, WA, USA
Mario Rueda, MD.
Department of Surgery, Johns Hopkins University School of Medicine, Baltimore, MD, USA
Mark Zafereo, MD, FACS.
Section Chief, Head & Neck Endocrine Surgery, Associate Professor, Head & Neck Surgery, MD Anderson Cancer Center, TX, USA
Matouš Hrdinka, MSc, PhD.
Faculty of Medicine, Department of Clinic Subjects, Department of Biomedical Sciences, University Hospital Ostrava, Ostrava, Czech Republic
Mohamed M. Gad, MD.
Department of Internal Medicine, Resident Doctor, Cleveland Clinic, OH, USA
Paul MacDaragh Ryan, MD, BCh, PhD.
Department of Medicine, University College Cork, Cork, Ireland
Rahul Kashyap, MD.
Department of Anesthesiology, Assistant Professor, Mayo Clinic, Rochester, MN, USA
Spyridoula Maraka, MD.
Division of Endocrinology and Metabolism, Assistant Professor, Department of Internal Medicine, University of Arkansas for Medical Sciences, Little Rock, AR, USA
Srinivas Vinod Saladi, PhD.
Department of Otology and Laryngology, Assistant Professor, Harvard Medical School; Assistant Scientist, Otolaryngology, Massachusetts Eye and Ear Infirmary, MA, USA
William C. Cho, PhD.
Department of Clinical Oncology, Senior Researcher, Queen Elizabeth Hospital, Kowloon, Hong Kong, China
---
Editorial Team
Associate Editors
Ammar Ismail, MBChB.
Al-Azhar University, Cairo, Egypt
Nathaniel Edward Hayward, MB BCh BAO, MSc.
Resident, University of Utah, Salt Lake City, Utah, USA
Najdat Bazarbashi, MD
University of Maryland School of Medicine, Baltimore, MD, USA
Paul Marcel Morgan, BSc, MD, PhD(c).
University of Belize, Faculty of Science and Technology, Belmopan City; Karl Hushner Memorial Hospital (K.H.M.H.), Belize City, Belize
Shawn Albers, MD.
Resident, Department of Family Medicine, University of Western Ontario, Ontario, Canada
Sohaib Haseeb, BSc, MD(c).
Medical Student, James Cook University, Townsville, Queensland, Australia
---
Student Editors
Abdul Basith KM
Intern (MBBS) at Jawaharlal Institute of Postgraduate Medical Education and Research (JIPMER), Puducherry, India
Adam L. Urback, BSc, MSc.
Medical Student, Ben-Gurion University, Be'er Sheva, Israel
Adam Dinoff, MSc.
Medical Student, New York Medical College, NY, USA
Adnan Mujanovic
Medical Student, University of Tuzla Medical Faculty, Bosnia and Herzegovina
Andrew Thomas
MBBS student, Sree Gokulam Medical College and Research Foundation, India
Bahadar Singh Srichawla, MS
Medical Student, Touro College of Osteopathic Medicine - Middletown Campus, NY, USA
Benjamin Liu, BMSc
Medical Student, Department of Medicine, Medical College of Wisconsin, Milwaukee, WIS, USA
Brandon Belbeck, MD
Resident, Department of Family Medicine, University of Western Ontario, Canada
Diego Carrion Alvarez
Medical Student, Department of Basic Sciences, Universidad de Monterrey, Mexico
Duha Shellah
Medical Student, Department of Medicine, Medicine and Health Sciences Faculty, An-Najah National University, Palestine
Johnmark Boachie*
University of Cape Coast, Ghana
Joseph Tonge*
Academic Unit of Medical Education, The University of Sheffield, UK
Leah Komer, BSc, MB BCh BAO Candidate
Medical Student, University College Cork, Cork, Ireland
Lourdes Adriana Medina Gaona
Medical Student, Instituto Tecnológico y de Estudios Superiores de Monterrey, Mexico City, Mexico
Lakshmi Venkata Simhachalam Kutikuppala*
MBBS Student, Konaseema Institute of Medical Sciences and Research Foundation (KIMS&RF), Andhra Pradesh, India
Madeleine J. Cox
University of New South Wales, Sydney, Australia
Manas Pustake*
Grant Government Medical College, Mumbai, India
Michael Tavolieri*
University College Cork, School of Medicine, Ireland
Mohamed Fahmy Doheim
MBBCh candidate, Alexandria Faculty of Medicine, Alexandria University, Alexandria, Egypt
Nguyen Tran Minh Duc
Faculty of Medicine, University of Medicine and Pharmacy, HCM, Vietnam
Nikoleta Tellios
University College Cork, Cork, Ireland
Purva Shah, MBBS
Medical Student, Medical College, Baroda, India
Rahul Regi Abraham, MBBS
Resident, Internal Medicine, LSUHSC Shreveport, LA, USA
Shuo-Yan Gau*
School of Medicine, Chung Shan Medical University, Taiwan
Vinson Wai-Shun Chan
Medical Student, School of Medicine, Faculty of Medicine and Health, University of Leeds, UK
Yusuff Adebayo Adebisi
Faculty of Pharmacy, University of Ibadan, Ibadan, Nigeria
*Under evaluation
---
Ancillary Positions
Communication and Public Relations Director
Georgiana Farrugia Bonnici, BSc (Hons), MD, MSc FM
Marsascala, Malta
Production Manager
Annora A. Kumar
Medical Student, The University of Western Australia, Perth, Australia
Layout Editors
Alejandro Muñoz-Valencia, MD
Universidad Nacional de Colombia, Bogota, Colombia. University of Pittsburgh, Pittsburgh, USA
Anna-Maria Dimitrova Chantaliyska
Medical Student, Medical University of Pleven, Bulgaria
Fatma Monib
Undergraduate Medical Student, Assiut University, Assiut, Egypt
Judie Y. Joo
Medical Student, The University of Western Australia, Perth, Australia
Sajjad Ali
MBBS Student, Ziauddin Medical University, Karachi, Pakistan
Sushil Dahal
Medical Officer, Dhulikhel Hospital, Kathmandu University Hospital, Nepal
Editorial Assistant Manager
Ao Sasame
University College Dublin, Ireland
Social Network Manager: Twitter
Sajjad Ali
MBBS Student, Ziauddin Medical University, Karachi, Pakistan
Social Network Manager: LinkedIn
Noor ul Huda Maria
Postgraduate Resident Neurosurgeon, MBBS,BSc, FCPS PGR, Fellowship in Endoscopic Spine Surgery, Punjab Institute of Neurosciences Lahore, Pakistan
Social Network Manager: Instagram
Emrullah Simsek
Medical Student, Istanbul University Faculty of Medicine, Turkey
Graphic Design
Mahfuza Anan
MBBS Student, Bangladesh Medical College, Dhaka University, Dhaka, Bangladesh
---
Founder Members
Americo Peña-Oscuvilca, americo.pena@unmsm.edu.pe
Juliana Bonilla-Velez,
Christian Adrian Lopez-Castillo