Editorial Team
---
Executive Committee
Editor in Chief
Francisco J. Bonilla-Escobar, MD, MSc, PhD(c)
University of Pittsburgh, PA, USA. Universidad del Valle, Cali, Colombia
Scientific Editor
Mihnea-Alexandru Găman, MD
"Carol Davila" University of Medicine and Pharmacy, Bucharest, Romania
Deputy Editor
Paul MacDaragh Ryan, MD, BCh, PhD.
University College Cork, Cork, Ireland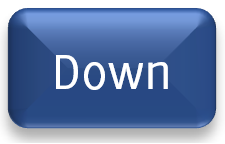 ---
Editorial Board
Abdel Kareem Azab, PhD.
Washington University in St Louis, St Louis, MO, USA
Abdelrahman I. Abushouk, MD.
Harvard Medical School, Boston, MA, USA
Abhishekh Hulegar Ashok, MD.
Institute of Psychiatry, Psychology and Neurosciences, Kings College London, UK
Adrian Baranchuk, MD, FACC, FRCPC.
Queen's University, Kingston, ON, Canada
Atanas G. Atanasov, PhD.
Polish Academy of Sciences. University of Vienna, Vienna, Austria.
Bogdan Socea, MD, PhD.
"Carol Davila" University of Medicine and Pharmacy, Bucharest, Romania
Eshetu Girma, MPH, PhD.
Addis Ababa University, Ethiopia
Herney Andrés García-Perdomo, MD, MSc, EdD, PhD, FACS.
Universidad del Valle, Cali, Colombia
Jorge Enrique Gomez-Marin, MD, MSc, PhD.
University of Quindío, Armenia, Colombia
Juan Carlos Puyana, MD, FRCSC, FACS, FACCP.
University of Pittsburgh, Pittsburgh, PA, USA
Juliana Bonilla-Velez, MD.
University of Washington, Seattle, WA, USA
Mario Rueda, MD.
Johns Hopkins University School of Medicine, Baltimore, MD, USA
Mark Zafereo, MD, FACS.
MD Anderson Cancer Center, TX, USA
Matouš Hrdinka, MSc, PhD.
University Hospital Ostrava, Ostrava, Czech Republic
Rahul Kashyap, MD.
Mayo Clinic, Rochester, MN, USA
Spyridoula Maraka, MD.
University of Arkansas for Medical Sciences, Little Rock, AR, USA
Srinivas Vinod Saladi, Ph.D.
Massachusetts Eye and Ear Infirmary, Harvard Medical School, MA, USA
---
Editorial Team
Associate Editors
Ammar Ismail, MBChB
Al-Azhar University, Cairo, Egypt
Nathaniel Edward Hayward, MB BCh BAO, M.Sc.
Resident, University of Utah, Salt Lake City, Utah, USA
Ryan Sless, MD, BSc, MSc.
Resident, Department of Medicine; University of Toronto, Toronto, Canada
---
Student Editors
Andrew Stanton Kucey
Resident, Orthopedic Surgery; Memorial University of Newfoundland, St. John's, Canada
David Avelar Rodriguez
Resident, Hospital for Sick Children, Toronto, Ontario, Canada
Lakshmimathy Subramanian
Western University (London Health Sciences Centre), Ontario, Canada
Madeleine J. Cox
University of New South Wales, Sydney, Australia
Nikoleta Tellios
University College Cork, Cork, Ireland
Samreen Fathima
Pathology Resident, Baylor University Medical Center, Dallas, Texas, USA.
Shawn Albers
Resident, University of Western Ontario, Ontario, Canada
Thanthima Suwanthawornkul
University Medical Center Groningen, the Netherlands
Vivek Podder
Tairunnessa Memorial Medical College, University of Dhaka, Konya, Bangladesh
---
Ancillary Positions
Communication and Public Relations Director
Hilkiah Kinfemichael
Myungsung Medical College, Addis Ababa, Ethiopia
Diagramming and Layout Manager
Alejandro Muñoz-Valencia, MD
Universidad Nacional de Colombia, Bogota, Colombia. University of Pittsburgh, Pittsburgh, USA
Marketing and Social Network Manager
Mariana Uribe Alzate
---
Founder Members
Americo Peña-Oscuvilca
Juliana Bonilla-Velez
Christian Adrian Lopez-Castillo